Article Marketing Brings One-Way Links
Are you building inbound links to your site?
Link building is essential to good rankings in the search engines. The number and quality of other web sites that link to yours builds your link authority, and that affects your rankings. Especially in Google. While reciprocal links (you link to me and I link back to you) are excellent to have, one-way links are even more powerful. One excellent way to get such links is through article marketing.
Articles can make good inbound links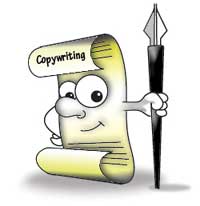 Webmasters are always in need of good, relevant content for their web sites. Do you have well-written articles about your area of expertise in one of the several article repositories on the web? If so, your articles will be found, picked up, and reprinted on other web sites. When those webmasters use your article they almost always include your own "About The Author" blurb at the end of the article. A blurb in which you just happen to include a link to your web site.
There's no reason you can't include such articles on your own web site, of course. But the links from marketing articles on other related web sites are what you're really after here.
Article Quality is Critical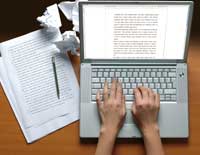 It's essential that your articles not be commercials for you; they need to be useful and informative, with information that readers will find valuable. There are two very selfish reasons for this. First, articles that tout your products or services are least likely to be picked up for inclusion on anyone else's web site. And second, a great article with lots of informative content is more likely to entice a reader to click on your link at the bottom and visit your web site.
If you have something unique to say about what you do and have expertise in, consider article marketing to get your name out there — along with a link to your website.
Need a little help?
Not all of us are capable of writing compelling articles that can both inform and entertain, but don't let that stop you. We work with some excellent copywriters who can "ghost write" articles for you. The ideas, of course, have to be yours, but the words can be crafted by someone who specializes in that. Some of the copywriters we're familiar with and can recommend include Anne Lazo of Eagle Soars Consulting, Scott Stadler of Words By Design, Chris Reardon of Reardon Commmunications, and Lisa Fahoury of Fahoury Ink.