Don't Think Twitter's Not For Business
I know, I know.
Lots of people consider Twitter to be "the great time waster of the century". (As is expressed in the cartoon below from the folks at Ranked Hard.) And it's true; lots of people post "TMI"  — what they had for breakfast, how hung over they are, and so forth.
But there's more to it than that, especially for your business.
A couple of years ago I wrote a piece about how people look for the same things on Twitter as they do on Google, except on Twitter they're asking their friends. "Anyone know a good plumber?" "Anyone know an experienced business attorney" "Anyone know a social media consultant?" "Anyone know a web designer?" Give it a try — search Twitter to see who's asking for referrals to someone like you. If anything, it works even better now.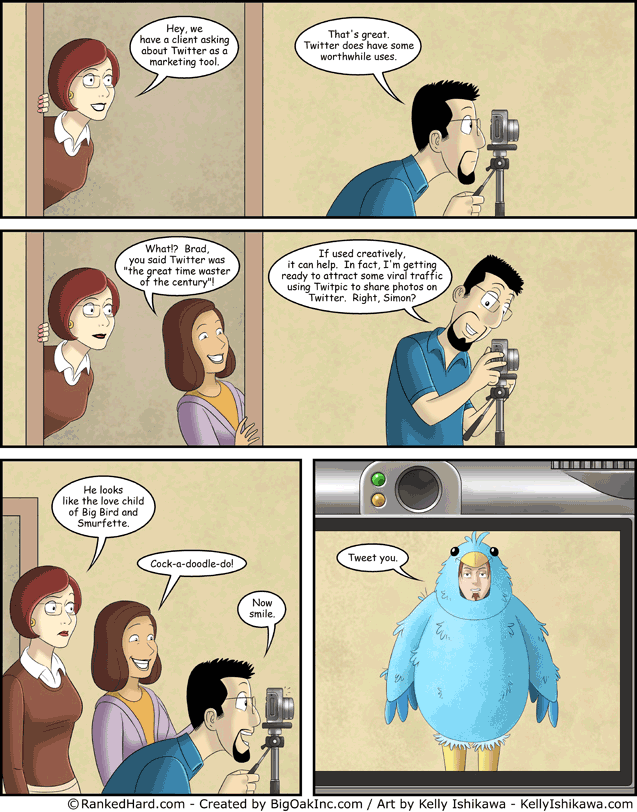 Like this post? Please say so with the Like button above or the +1 button below. Or tweet it with the button up top. Thanks for sharing.