Google Pigeon Rank Explained

Quoting Google: "As a Google user, you're familiar with the speed and accuracy of a Google search. How exactly does Google manage to find the right results for every query as quickly as it does? The heart of Google's search technology is PigeonRank™, a system for ranking web pages developed by Google founders Larry Page and Sergey Brin at Stanford University.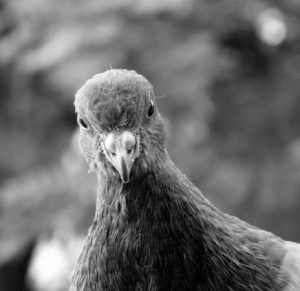 Building upon the breakthrough work of B. F. Skinner, Page and Brin reasoned that low cost pigeon clusters (PCs) could be used to compute the relative value of web pages faster than human editors or machine-based algorithms. And while Google has dozens of engineers working to improve every aspect of our service on a daily basis, PigeonRank continues to provide the basis for all of our web search tools."
Google goes into some length explaining why this process works so well, including a list of FAQs. It's well worth understanding this aspect of Google's technology. [Update: the target of this page no longer exists at Google. This was Google's 2007 April Fool's joke.
Please Note: If you got here because you're looking for information about Google's Pigeon algorithm update in early 2015, the information you may be looking for is here.
And if you need help with your visibility online just

reach out to us.