I Got Traffic. Now What?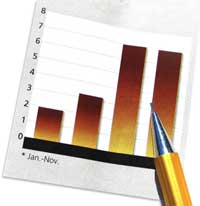 Congratulations! Through diligent keyword placement, content creation, and internal and external link development, you and/or your SEO consultant have optimized your site to attract search engine visitors for your top related keyword phrases.
Now that they're coming, how do you get them to stay? And more importantly, how do you get them to buy?
It's a lot easier than it looks. In an article on Entrepreneur.com Jon Rognerud provides 11 techniques, that should assure higher conversion rates, more sales and, best of all, more money in your pocket. Here are the 11 techniques in bullet form:
Clean house before you have visitors over.
Provide details, details, details.
Make suggestions
Create a sense of urgency.
Give clear directions.
Start high, end low.
Everyone likes something for free.
Give your word–and stick to it.
Offer testimonials.
Get them to leave something, if not their money.
Don't forget to keep working on SEO.
Read the full article for details.