Too Many Keywords In Your URL?
Keywords in your URL are a good thing.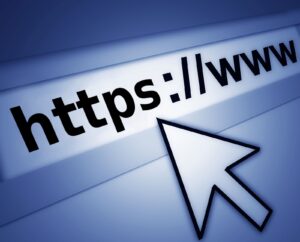 Having keywords in your URL can help your rankings.
For example, our web page describing local SEO has this URL: https://www.rankmagic.com/local-search-optimization/.  It contains the keywords local, search, and optimization.
But blog posts in particular can get pretty long because often by default the entire title of a blog post becomes part of the URL. For example, my blog post titled 6 Ways Small Business Owners Can Get More From Their SEO used to have this rather long URL: https;//www.rankmagic.com/blog/2013/09/6-ways-small-business-owners-can-get-seo/. I've since shortened it to https://www.rankmagic.com/6-ways-to-get-more-from-your-seo/ but it could have been streamlined even more.
Is that URL too long?
A few years ago, Stephan Spencer published an interview with Matt Cutts ("The Google Guy") and that very question came up. Since we often recommend our clients establish and maintain a blog because of the many ways it can help search engine rankings, I thought it would be good to address this now. Here's what Matt had to say about that:
If you can make your title four- or five-words long – and it is pretty natural. If you have got a three, four or five words in your URL, that can be perfectly normal. As it gets a little longer, then it starts to look a little worse. Now, our algorithms typically will just weight those words less and just not give you as much credit.

The thing to be aware of is, ask yourself: "How does this look to a regular user?" – because if, at any time, somebody comes to your page or, maybe, a competitor does a search and finds 15 words all strung together like variants of the same word, then that does look like spam, and they often will send a spam report. Then somebody will go and check that out.

So, I would not make it a big habit of having tons and tons of words stuffed in there, because there are plenty of places on a page, where you can have relevant words and have them be helpful to users – and not have it come across as keyword stuffing.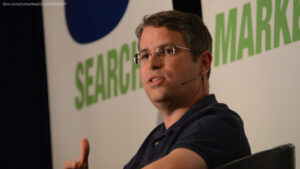 Would something like 10 words be a bit too much, then?
It is a little abnormal. I know that when I hit something like that – even a blog post – with 10 words, I raise my eyebrows a little bit and, maybe, read with a little more skepticism. So, if just a regular savvy user has that sort of reaction, then you can imagine how that might look to some competitors and others.
There you have it. Don't go too overboard with using keywords in your page file names and URLs, but within reason there's nothing wrong with ensuring you have essential keywords in them.
Do you have any thoughts on Keyword rich URLS? Let us know in the comments below.
Find this helpful? If so, we'd appreciate a share on Twitter (above) on on the social media of your choice. The buttons are on the left side of this post for that.