Protect Your Domain Name — A Cautionary Tale
Two cautionary notes here about protecting your domain name.
Make Sure You Own Your Own Domain Name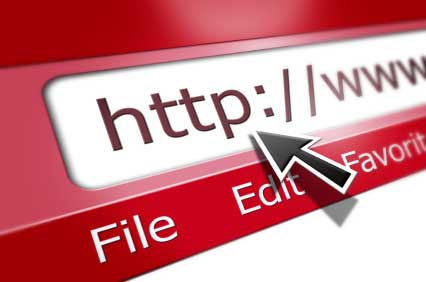 The first step to protect your domain name is to be listed as the Registrant (owner) of your domain name. Otherwise your business is at the mercy of someone else.
Case in point: a client of ours has had their domain name (roughly equal to their company name) for the past 3 years. They had the person who hosts their web site register it for them. Now that they're thinking of moving to a different hosting service, they find they can't access their domain to do that because they're not the registrant.
Their web hosting company is the registrant.
Irritated to be losing a customer, the web hosting company wants a sizable monetary payment to relinquish ownership of the domain name — so much that our client feels the need to hire a lawyer and sue to get possession.
Not sure if you own your domain? Go to www.whois-search.com and enter your domain. You should be listed as both the Registrant and the Administrative Contact. If you're not, ask whoever is listed as the registrant to make that change for you. Do it before you have any sort of falling out with them.
Don't Let Your Domain Name Expire
The next danger you need to protect your domain name against is Domain Squatters or Cybersquatters. A client of ours had a compelling domain name and hadn't started to use it yet, but it was the perfect domain name for his business. Sadly, he forgot to renew it one year. and the registrar he'd used neglected to tell him it was expiring. By the time he noticed, and wanted to use it for his website, he discovered that a cybersquatter had registered it themselves, and wanted a premium payment to give it up. Our client had to spend $2,000 just to get their domain name back. For many, the price is much steeper.
Whoever you use as a domain registrar, always make sure they give you plenty of notice when it's time to renew.
Don't make either of these costly mistakes! Protect your domain name.

Need help with SEO for your small business? At Rank Magic we're THE small business SEO experts.