The Effect of Outbound Links on Your Site
Many web site owners understand how essential incoming links to their web site are for good search engine rankings. We wrote an article for Entrepreneur Magazine on the subject. What's not so widely understood is the impact that outbound links on your site can have on your rankings.
Outbound Links Influence Search Engines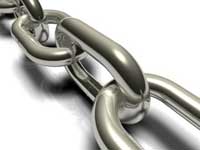 Other web sites that you link to affect the "neighborhood" of your web site. If you link to online gambling web sites, the search engines will be more likely to think your web site is related to gambling. If you link to unsavory "spammy" web sites then search engines might think that your web site is also search engine spam.
Links to link farms and automated linking systems can actually hurt your rankings in Google and we believe also in Yahoo, MSN [now Bing], and other major search engines. That's why it's always important to evaluate other web sites before you link to them.
Outbound Links Influence Visitors to Your Web Site
The web sites you link to establish the larger context of your web site for your visitors. If you link to high quality sites with useful content, visitors to your site will associate you with those high quality sites.
You need to link to good, solid web sites with valuable information; that demonstrates that your web site can be trusted. You wouldn't send visitors to other pages if they could find negative information about your products or services. And you shouldn't send visitors to other pages that they will find offensive, amateurish, or a waste of their time. That's because all of those negative feelings will generalize back to your site and to your products and services.
Good links add value to your web site, they show your visitors that you have nothing to hide and that you have confidence in yourself.
What Goes Around Comes Around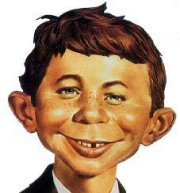 Don't worry about losing visitors by providing links to other pages. Links to other pages that provide real value will bring you more and repeat customers. Everyone's going to leave your web site sooner or later. No matter how compelling your web site is, no one's going to stay there forever. But where do they go when they leave your site?
If you don't have outgoing links, then your visitors are likely to go back to the search engine they came from (where they may continue to search and find your competitors). If you offer your web site visitors good outbound links, you can send leaving visitors to other web sites that can send you their visitors in return.
One technique to try is to set up your outbound links so they open in a new browser window or tab. That way, visitors who follow those links still have a web browser window or tab pointing to your site, so when they finish with the other site, they're still connected to your site. For an example of that, click on this link to see all of my posts about linking.
Carefully chosen links to outside resources can improve the experience of visitors who visit your web site. The better that experience, the more likely they are to return. And the more they return, the more likely they are to end up a paying customer.
We welcome your thoughts in the Comments section below.