To Blog or Not To Blog?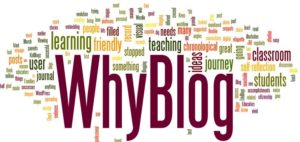 Does your small business need a blog?
Would you love to have the perfect prospects find you without having to spend thousands in purchased advertisements?
Would you be happy to grow your business and build sustainable profitability with a steady stream of top clients without spending hours per week on marketing tasks?
For any business to grow, new prospects need to be able to find you easily where they search – Google. And while Google has millions of websites to review, one thing that helps yours climb to the forefront of Google's attention is fresh, high value content.
The most effective way to accomplish this is with blogging. Blogging is just one form of content marketing, and we've all heard that content is king.
Bottom line, consumers are not randomly choosing a company to work with. They are researching, reviewing, and weighing in on whether you're the company they want to choose. Notice I didn't say "the best" company – I said the one they want to choose. Years ago, marketing and advertising messages were focused on the company proudly stating that they are the best in their industry.
Times have changed – we know that "best" is strictly subjective – and quite frankly, meaningless. Your company may be the best option for some prospects and be a bad fit for others. So focus your blog topics on your uniqueness, who you help and how you help them. The best-fit prospects will identify with your company as "the best" – for their situation and needs.
A blog makes your small business more competitive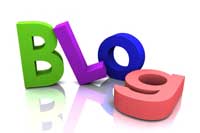 Yes. High value blogs give your audience new, meaningful content to consume on a consistent basis. They are interesting, educational, thought provoking and memorable. Blog content is not only what Google is seeking, it's what your next top client is searching for, reading and evaluating. Now if your perfect prospect has a choice of 2 companies – who do you think will get the sale: the company that posts valuable content 2 to 4 times per month, or the company that randomly posts blogs 2 or 3 times per quarter? And if you're not blogging at all, you've automatically lost that sale.
Yes, you can do this yourself. Simply write clean and informative articles, without spelling or grammar mistakes, with a friendly and professional tone of voice, accompanied by high quality images, at least twice a month, every month. Post that article on your blog page and on your LinkedIn profile. For good measure you'll want to include that article in a branded and formatted email campaign for those prospects who have found you and have signed up for your emails but are still considering working with you.
Check out my 3 blogging secrets.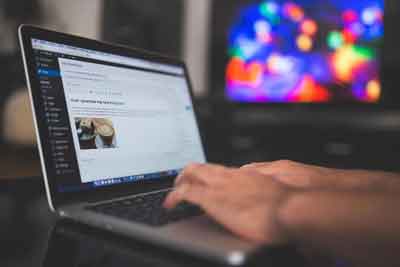 This is totally do-able. However, it takes time. Time away from servicing your clients, time away from leading your team, time away from building your projects and running your operations.
It also takes skill. You may have gotten away with acceptable writing for college term papers, but marketing-ready copy is a different skill set. Tone of voice as well as grammar and punctuation are all essential.
Even for the most devoted Do It Yourselfer, please know that creating high quality content consistently is not a Saturday Home Depot project. It's a "must get done every month" ongoing business process. It must be planned ahead of time and executed according to a pre-determined launch schedule.
You can do this. In fact, you can jump in right now. Get out a paper and pen….
List the top 3 questions you get asked about most often in your industry.
List the top 3 frustrations and problems your clients have that your company solves.
List the top 3 goals your prospects have that your company can help attain.
List the top 3 ways your company does things differently.
If you can do this (of course you can!) you've got your topics for weekly blog posts for the next 3 months! You're welcome 😊
Now …
Now that you've had the experience of beginning your plan – decide if you're willing to commit the time to carry this out yourself, or if you'll outsource it. Is this going to be in your Zone of Genius or will it be an unwelcome burden? Either way – blogging is a must, and it's here to stay.
About our guest blogger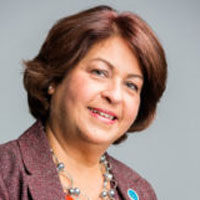 Susana Fonticoba is a Business Growth Strategist and the owner of Clear Path Strategy LLC in East Hanover, NJ. Have questions? You're invited to reach out and ask. Better yet, she's giving away her popular Perfect Prospect Discovery Path tool so that you can begin to discover your ideal client. The mission and specialty of Clear Path Strategy is to work side by side with entrepreneurs who are growing their revenue but lack processes and structure to map out a consistent, sustainable growth plan.
What's been your experience? If you have a blog, how happy are you with the investment of time and attention it takes? Let us know in the comments below.
Did you find this helpful? If so, please share it with the buttons on the left or the Click To Tweet above.