Is Your Bounce Rate Too High?
What's a bounce rate?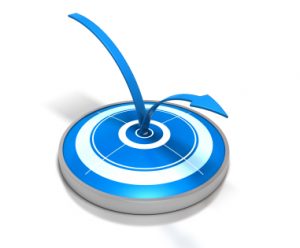 Your bounce rate is the percentage of visitors to your site who bounce. What's a bounce? It's a very simple but important concept. When someone arrives at your website, takes one look and leaves without visiting any other pages — that's a bounce. At a recent symposium, one presenter summed it up like this: "They came, they puked, they left."
If lots of visitors on your web site bounce away, you're losing them as customers. Clearly, lots of bounces are visitors who weren't really looking for you, but for something else. When they bounce, they don't represent lost sales. But when a real prospective customer bounces, they're going to do business with one of your competitors. And that's never good.
How do I tell my bounce rate?
Many hosting companies provide site analytics that display your bounce rate. Failing that, install the free Google Analytics on your site, and you can track the progress of your bounce rate over time very easily.

What's a good bounce rate?
That may depend on your business. Retail websites typically experience about a 20-40% bounce rate. Well optimized content websites normally have a bounce rate in the 40-60% range. If your bounce rate is over 60%, you should be concerned. If it's over 80%, you have a major problem.
How do I improve it?
First, make sure your bounce rates aren't because people are finding you by searching for stuff you're not optimized for. If they find you by accident when they're really looking for something else, those bounces are fine. But if people find you by searching important keywords, those are the bounces you want to improve.
Make sure it's immediately obvious when someone lands on one of your pages by searching a relevant keyword phrase that the page makes it immediately clear that they're in the right place. You have no more than 8 seconds to convince them your page is really all about what they searched for. Check your main above-the-fold headline and any other above-the-fold sub-headings.
Then make sure your web page isn't turning them off. Check the copywriting and make sure you have appealing content. Mike Williams has written about common writing mistakes that contribute to a high bounce rate and which you need to avoid.
Make those changes and watch your bounce rate. If it doesn't improve, look for other ways to keep people engaged on your site. Link to related content, use call to action links, and give your visitors what they're looking for.
What's been your bounce rate experience? Let us know in the comments below.
Did you find this helpful? If so, please share it with the buttons on the left or the Click To Tweet above.