Are There Really Safe Ways to Get High Search Engine Rankings?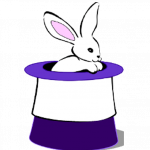 If you want to get long-term results with your web site, you should use ethical search engine optimization methods. Ethical search engine optimization takes more time but the results also last much longer.
Instead of trying to trick search engines, focus on building the content of your web site. Make sure that your web site is optimized for high search engine rankings and that related web sites link to your site.
At Rank Magic, we use only ethical search engine optimization methods and if you do your own SEO, we recommend that you do the same. Ethical SEO techniques produce lasting results and don't offend search engines, risking your visibility.
Search engines consider the following search engine optimization techniques as attempts to spam their results and can BAN your web site from their results if you use them. For that reason, we never use or recommend them:
automatically generated doorway pages
cloaking and false redirects
hidden text or hidden links
pages loaded with irrelevant words
duplicated content on multiple pages
misspelling of well-known web sites
unrelated and centralized link farms
other methods that try to trick search engines
You might get short term results with these techniques but it's very likely that your site will be penalized by or even banned from search engines if you use any of them.