How to Increase Domain Authority for SEO
What is Domain Authority?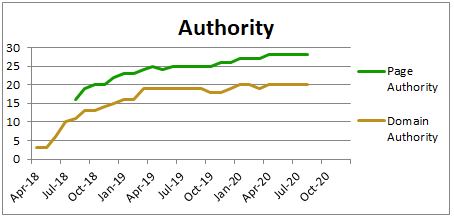 Let's start at the top and explain that Domain Authority is a metric developed by the folks at Moz that attempts to predict how well a given website will show up in search results.
It's based largely on the number and quality of other websites that link to the domain it's reporting on.
What's Page Authority?
There is a separate measure called Page Authority for each web page on your site to predict how well each page will show up in search results. Both authority measures use many factors and are tweaked by machine learning to approximate as closely as possible actual search results.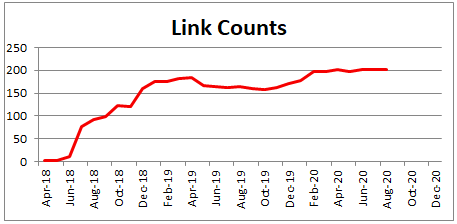 Once your website has decent on-page optimization, it's time to focus on your off-page optimization. we believe that your  Domain and Page Authority account for about 40-50% of where you show up in search results. so you should work to increase Domain Authority and Page Authority. You can check your Domain Authority here.
How many links do I have?
You can get an idea of how many other websites link to you with the Moz Domain Authority tool linked above. In terms of the actual number of links to your site, we subscribe to Moz and report to our clients monthly. But you should be able to find how many links you have in the Google Search Console.
What's a good domain authority score?
Across the web, an average Domain Authority score is considered to be something in the 40-50 range. But understand that this "average" includes both small businesses and huge businesses. For your own purposes, I don't recommend that you worry about what's "average". In order to show up on the first page of Google for your keyword phrases, you probably need a Domain Authority in the same ballpark as those sites that are currently showing up on the first page.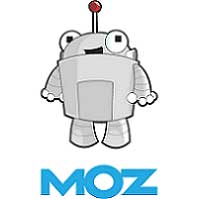 I recommend that you aim to achieve both Page Authority and Domain Authority higher than your direct competitors. For many of our small business clients, that may be as low as the mid-20s.
Tracking your Domain Authority
Links come, and links go. If you're doing active link building well on your site, your Domain Authority should continue to improve. Be aware that if you add back links without regard to the quality, more links could conceivably cause your Domain Authority to drop.
If you have a new website or have just begun to work on increasing your authority, you might want to track it on a weekly basis. Once you have a good process in place, tracking your Domain Authority on a monthly basis should be adequate.
How to increase Domain Authority
I've written more about increasing your Domain Authority here.
Directories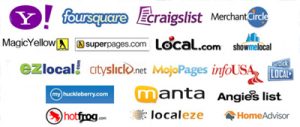 If you are just starting out, it might be easiest to submit a listing for yourself in a number of general-purpose directories. They're not the most powerful links, but they are among the easiest to obtain. Generally I don't recommend paying for featured listings in directories; the incremental value is not typically there.
But do be sure to fill out your listings as much as possible. The more explicit and robust the listing, the more value it provides. If it allows you to enter things like your logo, or your business hours, always do that.
For many businesses, vertical directories are useful. There are a number of directories that focus on listing specific niches like lawyers, doctors, dentists, plumbers, landscapers, and so forth. These usually require a one-time or ongoing fee, but many of these have high authority themselves, making them powerful sources of links for you.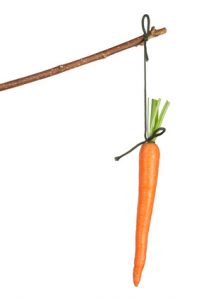 Existing relationships
Next, I typically encourage people to focus on other relationships. If you belong to any professional associations or networking organizations, make sure that they link to you.
Any vendors you use benefit from your success; that gives them an incentive to see you do well, and linking to you will help that. Perhaps customers of yours (if businesses) would be willing to link to you – especially if they're delighted with your services.
Look for any other businesses that refer customers to you, and any other businesses that you refer customers to. Those businesses obviously value your connection and are more inclined to be willing to link to you.
Reciprocal links
Don't be afraid of reciprocal links – those where you link to the person who links to you. While they're not quite as powerful as one-way inbound links, they are often very natural. And the offer of a link from you which will help the other business rank better in search can provide just the necessary incentive for them to agree to link to you.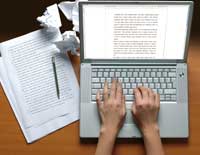 User generated content
If you have a flair for words, another source of inbound links can be "user generated content". Guest blogging is quite popular; you write a unique article for someone else's blog and usually receive a link back from the "about the author" blurb at the end. This has been somewhat over utilized of late and it's not quite as valuable as it once was.
Caution
DON'T use paid links, link farms, and other link schemes to increase domain authority because they violates Google's rules and can sabotage your search rankings.
DON'T value quantity over quality. A single powerful link can help you more than many low quality links.
DO consider the authority of sites you seek links from. I suggest finding link partners that have at least an equal Domain Authority to you or better.
What's been your experience? If you've been working on improving your Domain Authority, how happy are you with the investment of time and attention it takes? How successful have you been? Let us know in the comments below.