Protect Your SEO Investment: Own Your Domain
True Story: A Cautionary Tale of Domain Ownership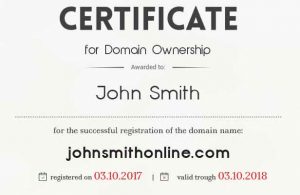 A client of mine was a local chiropractic center. They had a reasonably acceptable website, but it had never been optimized. Without SEO, they just did not show up in search. To fix that, they hired us to optimize their site. When it came time to apply our optimization to their site, they had a falling out with their website design company. It was so bad that they decided they needed to move to a new company to host and support their website.
Their old web person had registered their domain for them; let's call it LocalChiropractor.net. When it came time to move it, their web person wouldn't allow it, wanting to retain the income for hosting the website. Suddenly it became clear that this client did not own their domain name. Their web company had registered it in their own name and refused to release it.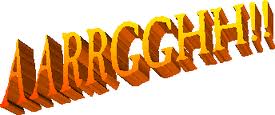 Moving to a brand-new domain name would have caused them to lose all SEO benefits and search visibility that had been earned by the old website.
Only because they had no visibility at all yet did they really have nothing to lose.
And fortunately for them their web company had registered them a .net domain name. Having a .com domain instead of a .net domain is important for small business.
Fortunately, I was able to help them register LocalChiropractor.com which matched their previous domain except with .com instead of .net. We optimized that and they now have enviable visibility on Google.
If this client had earned good Google rankings on their old domain, all of that would have been lost and they would been starting from scratch. It would have taken them many months to catch up to where they had been before.
Moral of the story
Make sure you, and not your website or marketing company, own your own domain name. It's your business and you're entitled to full control. If you're not sure, check with whoever registered your domain for you.
We welcome you to join the conversation in the Comments section below.
Did you find this helpful? If so, please share it with the buttons on the left or the Click To Tweet above.
Finally, how do you show up when someone searches for you without knowing your company name? It's easy to find out! Just click here.