Power Up Your Link Profile With Niche Directories
Improve your link profile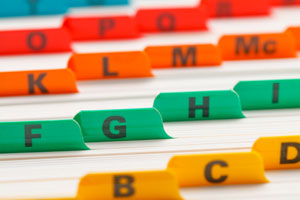 The number and quality of inbound links in your site's link profile is a critical factor in showing up near the top in Google. The quality of an inbound link is a function of the link authority of the page that links to you, as well as the relevance of that page to your business.
For example, a link from a page with a very high reputation (from having many inbound links itself) is more valuable than a link from a website that has very low link authority.
And a link from a website that's related to your business counts more than a link from a website that's completely unrelated. Your link profile should have a variety of inbound link types including from directories.

Get listed in niche directories
An excellent source of high quality inbound links is a niche directory, especially if they offer "follow" links. Directories typically have many inbound links themselves, which gives them high link authority. But they also, by dint of being niche, relate very closely to your business.
For example, if you are an elder law attorney, what could be more relevant that a link from the elder law attorney directory at FindLaw  or Lawyers.com. As highly regarded websites, FindLaw and Lawyers.com have very high authority, and they are highly related to the niche of elder law attorneys— or any law firm for that matter.
Home services companies have niche directories like Houzz  and Home Advisor and almost any business can find at least one directory focused on their niche. Directories in your niche can be excellent sources of link authority for you.
Many large niche directories like those just mentioned are willing to link to your website, but at a price. If you're a website owner working on a tight budget, paying for every link is not only expensive, but likely not in your budget.
But don't despair; there are lots of quality, free and inexpensive niche directories out there. The biggest challenge is finding them. You may need to look through each directory to find out if they offer free listings or how expensive their premium listings are.
How to Find Your Niche Directories
Method 1: Generic Search

Go to your favorite search engine and type in general keywords related to your site. For example, if you're a wedding caterer you might type in wedding. Usually, well-ranking niche directories will place in the Top 10 results.
In this case Wedding Wire, Brides.com and The Knot all show up on the first page. Click through to the site and look for something like an "Add a Link" or "Join Vendor Directory" button or link somewhere in the navigation.
Method 2: Focused Directory Search
Narrow your search by your niche and the word directory. You may find a directory that offers both free and paid listings like CPAdirectory.com or MyZipPlumbers.com. This may be the quickest way to find good niche directories for your business.
Method 3: Unfocused Niche Directory Search
Here, you can find lists of hundreds of niche directories which are likely to include at least one directory for your niche. Simply search for niche directories. This can detect lists like Niche Listings.org and others. You should expect to have to scan through lots of directories, and don't be discouraged if some of them are defunct; these lists usually aren't closely maintained or pruned.
Method 4: Competitors' Links
This allows you to take a shortcut and profit from your competitors' previous linking efforts. Do a search with a Google search operator for links. Specifically, search for link:example.com, where you replace example.com with your competitor's website. Then click on each link to find directories that your competitor is listed in.
Method 5: Remember your blog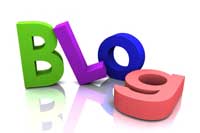 We almost always recommend our clients maintain an active blog. If you do, you can enhance your link profile with links to your blog from blog directories that are a good match for your business. Just do a search for blog directories and look for directories that list businesses like yours.
Another tip
Expand your thinking when searching for a niche directory. When looking for a directory, try to think of all markets that relate to your web site. You may be surprised at what can count as a related directory.
For example, while working for an elder law firm that does guardianship as one of their sub-practice areas, I found the Special Needs Alliance website which lists many Certified Elder Law Attorneys. Keep an open mind about related topics that might be perfect for you.
Persistence pays off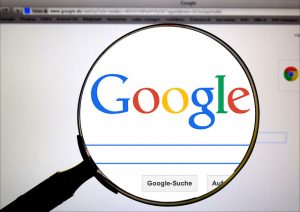 You may need to search through several directories before you find some quality, free or affordable niche directories that are right for you; however, persistence pays off.
You may need to explore some directories to find their pricing plans, many of which offer a free option. There are very likely to be some great directories that can enhance your link profile, improve your domain authority and even bring in some high quality, targeted traffic as well.
Your persistence will be worth it.
How's your experience been with finding niche directories? Start a discussion below.
Find this helpful? If so, please share it with the buttons on the left or the "Click to Tweet" above.