What Does Your Email Address Say About You?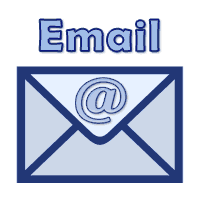 We all know how important first impressions are. Today, your e-mail address may be the first thing anyone knows about you. And what it tells them may surprise you.
Most people recognize that having a return e-mail address of  sweetcheeks75@whatever.com isn't as professional as yourname@yourcompany.com. But there are many other ways to have an e-mail give a less than professional impression of you.
I'm always surprised to be handed a business card from a small business owner that proudly displays the address of their website but lists a non-matching e-mail address. If you have a website, you should by all means have an e-mail address that references your website even if you prefer to retrieve your e-mail through Hotmail or Gmail.
Your web host can provide an e-mail alias that forwards your e-mails to your Hotmail or Gmail account. All of your customers still know you as a steve@onecoolflowershop.com without knowing that your e-mail is really being forwarded to studmuffin@Hotmail.com. Such e-mail aliases are usually offered as a free service by the people who host your website.
Perhaps the most egregious e-mail address to use is an AOL e-mail address. Fair or not, many people view AOL users as clueless novices who don't know any better. In many cases that's far from the truth, but you don't want to be painted with that brush. Fortunately, AOL is aware of this problem and is now offering something called My eAddress.
This service lets you register a domain name and use it with your AOL account so that bob4583@aol.com can become bob@superdupergarage.com even if you don't have a website.