You Can't Completely Delegate Your SEO
If you think you can delegate your SEO and your SEO consultant can work independently and work magic on your rankings without your help, you're mistaken.
I know. You're too busy running your business to spend time and effort on SEO. That's why you hired an SEO consultant in the first place.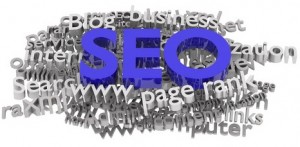 And we'd love to create an SEO strategy for you, choose keywords, make structural changes to make your website search engine friendly, write compelling marketing copy for your website and your blog, post updates to your Facebook Fan Page, tweet about your business, and earn you massive link popularity without you having to lift a finger.
Unfortunately, that's not how it works.
You can't delegate your SEO completely
Expect to be involved with your SEO campaign. You need to stay in touch with your SEO consultant frequently.
If you can't make the time to be closely involved with your SEO campaign, you're probably dooming it to failure. Much as it pains me to say this, you might as well not hire that SEO consultant in the first place.
Share your experiences with us in the comments below.