You do have an email newsletter, right?
Sending out a periodic email newsletter can help draw customers and prospects in to important pages on your website or to relevant blog posts. But how many read them?


Very often statistics from your email newsletter host will show that a relatively small percentage of readers actually click on any links to your website or blog. In fact, you're likely to find that lots of recipients don't even open your newsletter. (Some may view it in preview mode and unless they click on something that doesn't count as an open. But still, a low open rate indicates a problem.)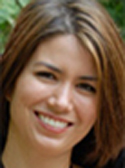 Mistina Picciano of MarketItWrite offers 8 tips to make sure people read your newsletter. If you have a low open rate, focus on her tip #2: Use subjects that say "read me". A compelling subject line to your email will get people to open them. That's a subject we at Rank Magic discovered late in the game. For years our monthly newsletters had a subject line something like Rank Magic SEO Newsletter for April. Does that make you want to stop and read it? I didn't think so. Last month's newsletter hinted at some of the content inside with this subject line: Disappearing Rankings | SEO Myths | Google on Article & Social Media Marketing. A bit better, but not as compelling as it could have been. A better subject line might have been Why Did My Rankings Disappear? or perhaps Don't Believe These Dangerous SEO Myths!.
Better newsletter subjects is something we need to work on, and chances are it's something you need to work on, too.