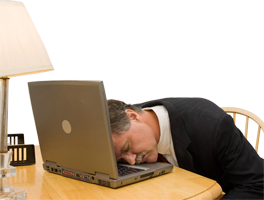 Back when most of us used slow phone modems to surf the web, the speed with which a page loaded was very important. Now that so many people have broadband, is it still important? You bet it is!
In an article called
Surfers, Crawlers Find Bloated Pages Hard to Digest
, Eric Enge discusses page bloat. How fast a page loads still clinches whether a visitor stays or clicks away. Can page bloat also deter search engine crawlers and raise ranking issues? The answer seems to be yes!
In
a related article
, Aaron Shear explains that concerns about page load times are
not
a thing of the past. Optimizing your site and addressing site speed can make a big difference in your search rankings.