"Near Me" Searches – How Do You Show Up?
Mobile and Near Me Searches — Perfect Together
With the rise of mobile searches — more than half of all searches are now done from phones — "near me" searches have exploded from devices with GPS.
What's a "near me" search?
You've probably done them. They're searches like
Closest gas station
nearby plumber
BBQ restaurant open
car accident lawyer near me
local electrician
Google's Possum Update last fall has improved local search results like these and is further encouraging their use.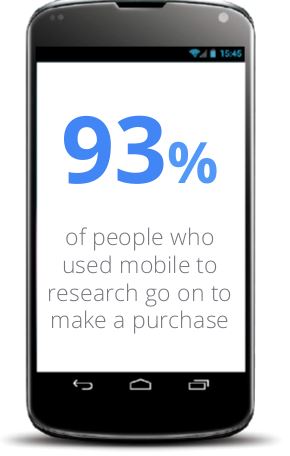 Mobile is Critical
According to Search Engine Land:
The fact of the matter is, more and more local searches are taking place on mobile. More importantly, many of those local searches come with a high purchase intent, making local mobile searches an incredibly important opportunity for your business
If your site isn't "mobile friendly", you're missing out on business. More than half of all searches are now done from phones. And for those searches, Google gives preference to mobile friendly sites. So to show up prominently for local searches for what you do, the first step is to make sure your site is mobile friendly.
Apart from being mobile friendly, the next step is to make sure your site is "local friendly".
There are two places you can show up prominently for local searches: in the Local 3-Pack of three listings beneath a map, and in the organic listings. Both require, at a minimum, effective local SEO.
On-Page SEO
Let's assume for the moment that you've well optimized your pages for the appropriate keywords and that you've built a sound link profile. What else do you need?
First, list your location, including your Zip Code, on every page of your site. The easiest places to do that are in the heading of each page or in the footer.
Second, employ schema markup for your name, address and phone number wherever they appear on your site. For most small business owners this is technical enough that you'll want to delegate it to your webmaster to implement.
Off-Page Citations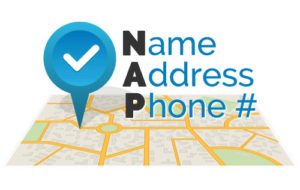 Google relies heavily on citations — mentions of your NAP (name, address, phone) — on other websites to develop trust in where you are locally and what your phone number is. Citations help even if they don't include a link to your website. According to Moz, "Other factors being equal, businesses with a greater number of citations will probably rank higher than businesses with fewer citations." The more citations you have, the better — with one important consideration:
Consistency
If you ask a few friends about a local Pizza restaurant you may not get the same thing from everyone. You may get variations on the Pizzeria's name, inconsistent or old addresses, and different phone numbers. If that happens, you're not sure which to trust. Google, Yahoo & Bing are just the same. If some citations have variations on your company name, a few have previous addresses, and some have bad or old phone numbers, search engines aren't sure which ones are right and which are wrong.
If Google isn't sure where you are, it's reluctant to rank you prominently in the organic results. And it's certainly unlikely to include you in the Local Pack. So be sure you have as many citations as you can and make sure your NAP is consistent across all of them.
We can help you identify some of the most important sites that provide citations. Run a free scan for your NAP here. You'll quickly see whether you're listed at more than 60 of the top citation sources. You'll also see how consistently your NAP is shown at each of them. Use that as a guide for where to apply your attention to ensuring you have an excellent citation profile across the web.
Make it Simple
Given the time and attention, you can clean up your citation profile manually. But as those sites refresh their data from original sources like the White Pages or Dun & Bradstreet, errors can creep back in. That's why we offer a PowerListings subscription to
get you listed consistently at all the sites on the list, and
prevent your NAP data from getting changed by a refresh at any of those sites.
Join the conversation – let us know your experience in the comments below.
Find this useful? If so, please spread the word with one of the social media Share links on the left.