You Need Citations for Your Local SEO
Local SEO is important for local businesses
If you have a local business where you interact on a face-to-face basis with your customers, local SEO is important to you. Even if  you don't have a storefront where people physically come to your location, if your customers are local you need local SEO.
If your service occurs at a customer's home or business, they are still likely to search for you  in their town, county, or using a "near me" search. Examples might be "plumber near me"  or "landscaper in  Morris County".
There are three factors that control how prominently you appear when customers do a search like that:
The strength of your standard SEO
The number and consistency of citations of your name, address & phone (NAP)  across the web
Your proximity  to the person doing the search
The first item is what most people think of when they want to show up prominently in the search engines.  And that's certainly important. There's not much you or we can do about the third item, of course.  But what's often overlooked is the importance of citations.
Don't overlook your citations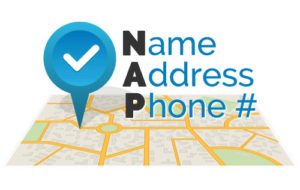 A citation is simply a mention of your company  on the web. It can be in local search engines,  directories, apps, maps, or  other websites that may be recommending you. For purposes of local SEO, the important citations are those that include your NAP.
There are a number of places where you can check to see how widely your citations appear on the web.  One simple way to do that is to do a Google search  of your company name, street address, city and state. Another way is to run a scan of local sites here or here.
There are, of course obvious large sites like Google, Facebook, Yelp, and others.  There are also many smaller sites that are important as well.  The more broadly search engines find your NAP, the more highly you are likely to rank in the search results.
Citation building
This is an important part of our SEO services to our clients. Unless you've been actively building your citations across the web, you're probably missing from many of the sites that search engines check. Run a scan from one of the links above and you may find that you're missing from quite a few of them. You can go to those websites  and enter or claim your listing  and update your NAP and other information manually.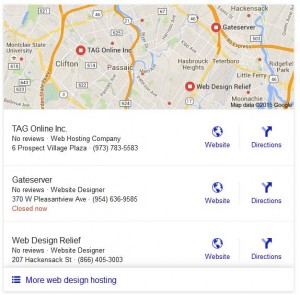 You may also find citations that list bad phone numbers, old addresses, or confusing variations on your company name. Those inconsistencies cost you some trust with the search engines. If you ask a bunch of friends about a particular restaurant, and you get three different addresses, two different names for the restaurant, and more than one phone number,  you're not really sure which is right. The same applies to the search engines. So if you find inconsistencies among your citations,  you should work to get them fixed. Search Engine Land recently reported that inconsistency of your citations is the #1 issue affecting your local rankings and whether you show up in Google's Local Stack.
Once you have fixed inconsistent citations, your work isn't over. Most of these sites on the web  periodically re-synchronize their information from whatever sources they got it from in the first place. So even if you have corrected  your address, for example, in two or three months the site may resynchronize with its sources  and bring back the old address. It can start to feel like a game of Whack-a-Mole.
Local citation subscriptions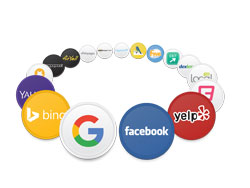 One solution for that problem is to subscribe to  a citation management service like Moz Local or Yext PowerListings. These and similar services  typically provide a dashboard for you to enter your NAP and other information which they then synchronize  across a variety of local search engines, directories, maps & apps. Yext PowerListings goes one step further with a programming interface to each of those sites to lock in your information. Even when one of those websites goes back to their original source to synchronize their data, your information cannot change.
Fair disclosure: Rank Magic is a partner with Yext PowerListings. But if you've become frustrated with lousy local rankings or with the challenges of maintaining wide and consistent citations, we can help. Give us a call, if only to discuss your situation and see what we can suggest you try.
Share with us your experience getting and keeping good citations in the comments below.
Did you find value here? If so, please consider sharing it with the buttons on the left.
Some related information you may find helpful: "Near Me" Searches – How Do You Show Up?