Small Business SEO Company
As a specialized SEO company, we help small and very small businesses with SEO (search engine optimization) so they can compete with larger or more established businesses when customers search in Google, Yahoo, Bing, or anywhere else.
What is SEO?
SEO is the process of modifying a website and the links that point to it so that it appears higher in the results of major search engines when users search for your products or services.
As an important component of Internet marketing, we have a full discussion of how Rank Magic achieves your goals through search engine optimization.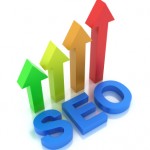 Response from Rank Magic, LLC

Response from Rank Magic, LLC

Response from Rank Magic, LLC

Response from Rank Magic, LLC

Response from Rank Magic, LLC