Local Intent Very High in Mobile Search
Smartphone Search
Surges

It's been coming for years, and Google's Amit Singhal reports that last summer, the number of Google searches from smartphones exceeded the number of searches from desktop computers and tablets combined.
Part of the reason for that may be that search is the most common starting point for mobile research.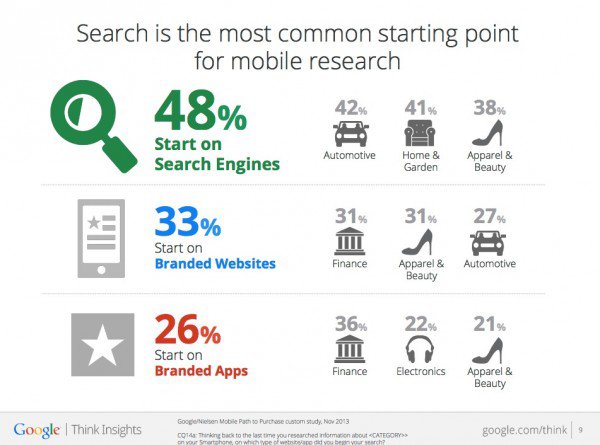 Local Businesses
Need

a Mobile Presence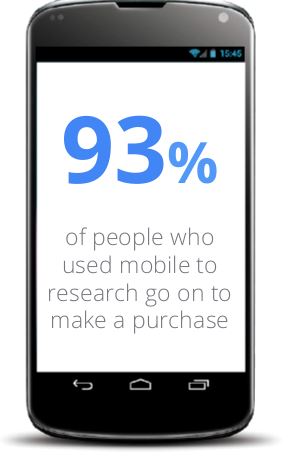 According to Jori Ford, head of SEO for on-demand parking service SpotHero, practically every time someone searches on their phone, it's local. Consider a few facts:
More than 80% of Internet users own a smartphone.
94% of smartphone users look for local information on their phone
53% of mobile searches have local intent
89% of participants in a survey admitted to searching for a local business on their smartphone once a week or more, and that was almost three years ago. I suspect it's even higher today.
70% of mobile searches result in action being taken within an hour as opposed a week for desktop
61% of mobile searches result in a phone call
93% of mobile searchers made a purchase, according to Google.
78% of mobile searches for local business information result in a purchase. That's higher than from any other kind of device.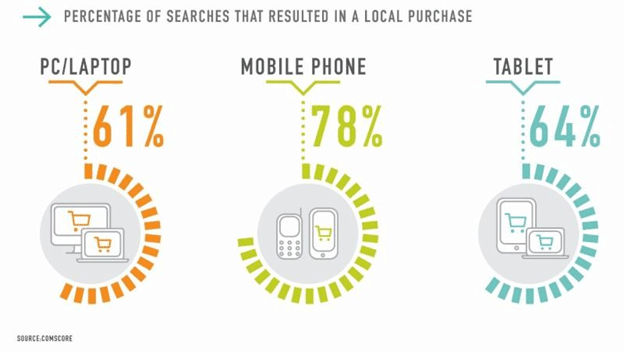 How about you?
If your business is focused locally — you deal with your customers on a face-to-face basis — you need a mobile-friendly website. If you're not sure how mobile friendly your site is, look it up on your phone, or check it with Google's mobile friendly test tool. If your site isn't mobile-friendly, you will not show up as high when people search from their phones, and you may not show up at all.

Local search resources
When people search locally, local directories and mobile apps are showing up more than ever before, as a result of Google's Pigeon update. If you're not showing up in those local sites, you're missing out on potential business. You can check out how visible you are there with our handy scan.