You Need a Mobile Website – Or Risk a Slap-Down by Google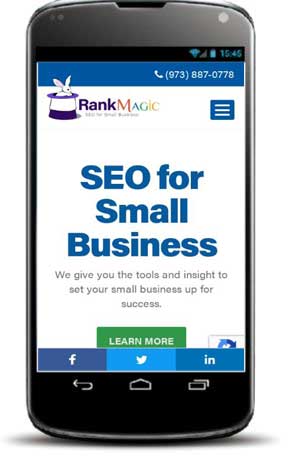 What??!!
Yep. Having an efficient mobile-friendly website is something you need to address sooner rather than later.
Mobile access to the web now accounts for one-fifth of all traffic in the US. [NOTE: that statistic is from when this article was originally published, way back in 2013. In 2020 that figure was a full 50%.] If your website doesn't have a mobile version, chances are visitors can't read it on their cell phones — and maybe not even on their tablets. That's a poor user experience, which is something we know Google factors into rating calculations. Odds are Yahoo and Bing do too, or will soon.
Not only do you need a mobile version of your website, it needs to be efficient. We've written before about the impact of page speed — how quickly your web site loads into a browser — on your rankings. Well, it may be even more critical on mobile devices that often access the web via a relatively slower cell phone connection.
Here's the official word on this from Google, in case you'd like the details.
Do you have a mobile website? If not, do you plan to create one? Let us know in the comments.