5 Tips for Avoiding Deceptive SEO Companies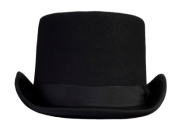 There are deceptive SEO companies out there — we refer to them as "black hat" companies who use unethical techniques to get your site near the top of the rankings. Their techniques often work well in the short term, but they don't produce long-term results and often they can get your web site banned from the search engines.
Small Business Trends has an article on 5 things that may reveal a black hat SEO company:
1 – keyword stuffing
2 – overuse of bold text and links
3 – hidden links
4 – complicated link schemes
5 -multiple domains or subdomains with essentially the same content
See the article for the complete skinny on these shady techniques.